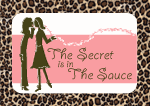 The SITS girls are giving out their final prize in the SITS launch extravaganza. The last big prize? An Apple 4G iPod Nano in Silver! It plays up to 1,000 songs, 4 hours of video or 3,500 pictures! I really, really, really want it. So if you go on over to check it out, just enter my name, alrighty? :)
And not to jinx myself, but..........I won the grand prize in the Mega Haagen Dazs giveaway on Fractured Toys site.
Haagen Dazs must really love Mannequin (I do too......go check her out-just click on her button) because the gift boxes they offered her readers are WAY better than the other ones I've seen floating around. Here's what I won:
1 Honey Bee T-shirt
10 Bee-Friendly Wildflower seed packets to plant and share with friends
10 Haagen Dazs Bee Friendly Gift Certificates each good for 1 pint of a bee-friendly flavor flavor!
All this free good lovin' has reminded me that I need to have a giveaway soon. Keep your eyes peeled!